Where we are/Where we are going?
According to studies ,

87% of in-store shoppers look for information online before shopping;and if the vast majority of your potential customers are online, you should be, too. . It's estimated that by the year 2040, 95% of purchases will be through eCommerce.

(

Nasdaq

)

Having a strong online presence is a crucial component of your marketing strategy, no matter what size your business is or what industry it belongs to.

You are covered!
By now, you probably know that you need an online presence but you may become overwhelmed by too many tools, never-ending expert advice, and the many marketing myths presented as facts. If you have already started, you may be frustrated to find that it's not as easy as people claim it to be. Your business is calling for your attention and you might not have all the time to figure out how to navigate the noisy world of online marketing. The whole essence is not just getting out there and using every tool available but the most important thing is to understand the basics to avoid setting off in the wrong direction and later cost you a lot to backtrack. Our goal is to show you how to get started so you have a strong foundation

Pro-Digital Tip:
The strategies and focus could be changing from physical to digital but at the other end of those smartphones and computers are people. And people do business with businesses they know, like, and trust. Remember business is built on relationships. Rule of thumb as you steer your wheel to the digital space: If you ain't able to do it face-to-face with someone, don't do it online.

Big Question
People are consuming and sharing what they find useful or interesting about products and services; they are also seeking advice from people. Your business has an opportunity to participate in more such dialogues. The more you can keep your business ahead and make it easier for others to talk about you, the more you can increase the chance that people will recommend or find you when they need the products and services you offer. If people don't find your business online when they are doing their search the big question is, "Does your business even exist?"

How people find your business
People don't always search by business name because they might not know all their businesses in their locality. Sometimes they want to buy a product or service, but they don't know who provides it. So, they enter a more general search term, such as "candy shops near me" or "a book keeper.

Let's take a look at an example.


Imagine you were throwing a birthday party and you want to impress your friends with a selection of chocolates not found at the supermarkets. So you jump on your phone and search "Chocolate shops near me." Here's an example of what may come up — of course, your actual results will differ. Notice that "organic chocolates shops near me" brings up the listings in Google Maps first. This information comes from Google My Business profiles.

Outside of the map list, you may also find Website, social media Account, comment, reviews and organic chocolate shops Nearby

If we apply these results to your business, your customers may find:
• Your website
• Social media accounts
• Review sites
• Business listings
• Competitor listings


Reality Check
Search for your business. What do you see? Is it what you were expecting? Is there anything there that shocks you? Is there something missing?
Search for general terms for your business. Is your business there in either an organic or paid perspective?
Create a list of outcomes that show up on the first page in both situations.

Here is the bitter truth if people cannot find you:
It doesn't matter if people search for your business by name or something related to what you offer; your customers and prospects at least should be able to find you. Your job is to make sure your business can be found, the information is accurate, and that you're answering any questions your potential customers might have. As people visit your website or social media accounts and click through from various search results, they're starting to form opinions about your business. Ultimately, they're asking themselves, "Is this the right business for me?" If your business is present, engaging and interacting, and providing resources, you'll increase the chances of people finding your business and choosing you.

Where do you start?
To ensure you have a strong foundation in place, you need tools and tips to get started. Unfortunately, a website or social media page on its own won't magically attract visitors like most people are meant to believe. We'll introduce you to a handful of ways you can actively drive people to it and grow your online presence.


A social media page
A mobile responsive Website
An email marketing too
Updated business listing
Easy way to create content
1). A social media page
Pros – It's free, simple and low maintenance.
Cons – Less control over design and algorithm changes.
Cost of setup – Completely free.

Sometimes, a social media account is the best way to build an audience, their interests, connect with people, keep them updated and collect feedback. These are platforms that your customers are already familiar with and there are 3.8 billion

active users waiting for you! But this should not overwhelm you. You don't have to be active everywhere. We recommend starting with one channel that makes sense for your business. In essence, choose a primary social channel based on the customers you're trying to reach, a channel you are most comfortable using and how it fits with the personality of your business.


Pro Tip!
Each social channel also has its own personality. Not all content needs to be shared everywhere and not all content is suitable for every social media platform

Facebook is good for lead generation, and its advertising platform can be highly customized to target very specific audiences. Facebook is also a good platform for building relationships, showing the human side of your business, and turning leads into loyal followers and customers. The channel is primarily strong for B2C companies. Many different content types are appropriate for Facebook, but the key is content that shows a different side of your company. Facebook is also excellent for reaching large numbers of people, but it's important to remember that there's also a great deal of competition.

Twitter is the go-to platform that works on real time and good if you want to reach out to followers with breaking news, announcements, important messages, and other in the moment information. Most Twitter users are under the age of 50, and the type of content that works best on this platform is easily digestible textual content .The platform opens the door for quick feedback and discussion, using the limited characters to share an opinion, create polls, or join trending conversations with relevant #hash tags. Images perform better on Twitter than video, but text-based content still reigns supreme. Always keep in mind the lifespan of your Tweets is short, so contrary to other platforms where sharing multiple updates in one day may be offensive and makes you look like a spam, Twitter is a platform where sharing more updates is a necessary tactic to gain more exposure in your audience's feed. The more you Tweet and use trending hashtags the more likely your brand is to become influential on a discussion.

LinkedIn is typically the choice platform for B2B businesses, and especially if your goal is lead generation. This is also an ideal platform for editorial content, and it can help you establish your company as a trusted leader in your field, build authority for your brand, and engage leads through conversations. The demographic on LinkedIn is also different than other sites because there are more users between the ages of 30 to 49 than there are users under 30. Unlike Facebook or other social media platforms, LinkedIn emphasizes a professional connection with organizations and other industry professionals rather than family and friends. Any content that is related to your business or professional career – company news, employee updates, milestones – all are excellent pieces of content that will serve your audience well on LinkedIn.

For companies and businesses that are particularly visual, Instagram is your network to make a kill. The emphasis on strong or high-resolution images provides businesses an opportunity to showcase brand products or story, people, and other highlights of your company in an eye-catching way.Instagram is more about telling the story behind your brand and letting followers know what you are about and what makes your business tick and users can shop right from the app providing an opportunity for B2C companies an advantage for converting sales from product images. In order to use the shopable feature on Instagram, you'll need to have an active shop in Facebook and your account will need to be set up as a business account.

Relevant Instagram hashtags can help with reaching audiences part of your industry or interests. Businesses can include up to 30 hashtags on your post caption or within the comments to expand exposure of the post. Instagram is ideal for reaching audiences under 35 years old. Amongst the advantages of using Instagram for business, Instagram does do not allow for links in the posts, so you'll want to ensure your website or other important business-related links are provided within your bio. This requires your audience to click on your profile and take an extra step in order to interact with your directed webpage, so the emphasis of strong visuals and a compelling call-to-action is huge!

Pinterest: Images are the name of the game when it comes to Pinterest, and this platform is great if you're looking to drive sales because over 90 percent of users plan purchases using the platform. There are far more women on Pinterest than there are men, and it's a graphics-heavy platform that lends itself to décor, food, art, fashion, wedding, travel, and other businesses that can leverage topics that produce beautiful and stunning photographs.


Simple steps to get you started with Instagram;(Example-Instagram)

Pick a name that is simple, easy to read ,resonate with your brand values. Instagram lets you fill out a 150 character bio about your business. Because of the text limitations, you'll want to be clear and concise about who you are as a brand and what you offer. If you serve a local customer base, you'll also want to add your location

When you start initially hashtags can play an important role to get organic reach for your brand. Make 4-5 sets of hashtag customized for your brand and use those selectively

Have a 15days content planned ahead of commencing the business, this wouldn't create a burden on you and can work smoothly


Making use of highlights and stories
Leverage the story and highlight features on your Instagram to attract more leads. This helps to give a glimpse of your overall business

Decide a color theme according to the tones which suit your business
You're also limited in terms of design. You can upload images and headers, but the confines of Facebook or Instagram's layout may be frustrating for some.
Most importantly, if you want to sell something, Facebook isn't ideal. Although plugins are available, Facebook regularly changes which plugins it allows. Your shop could be removed without notice.


2). A MOBILE RESPONSIVE WEBSITE
Your website is at the midpoint of all your online activities. It's the place you'll want to point people to in order to drive business. You shouldn't rely solely on social media sites. The downside of only having a social media page is that you're at the mercy of their decisions. If Facebook change their algorithm to limit your reach, you may have to pay to connect with your followers. You'll want to have a place you own.

Think about the first thing you do when you want to find out something or a product. Typically, you'll go online. Your potential customers are doing the same. And they're frequently doing it on a mobile device, making a mobile-responsive website important for today's consumers.



A complex website isn't necessarily the best answer for you, especially if you're just getting started. There are easier options such as a simple social media account or a straightforward portfolio page.


Don't invest in a tricky website if you value simplicity. But equally, don't constrain yourself if you're building a genuine digital business.


PRO TIP
In the early stages of your business, you may use free tools to get online. Eventually, you'll want to use your own domain (for example, Your Business Name.com) to look professional and add credibility to your business. If you are in Kenya, you can find very cheap domain here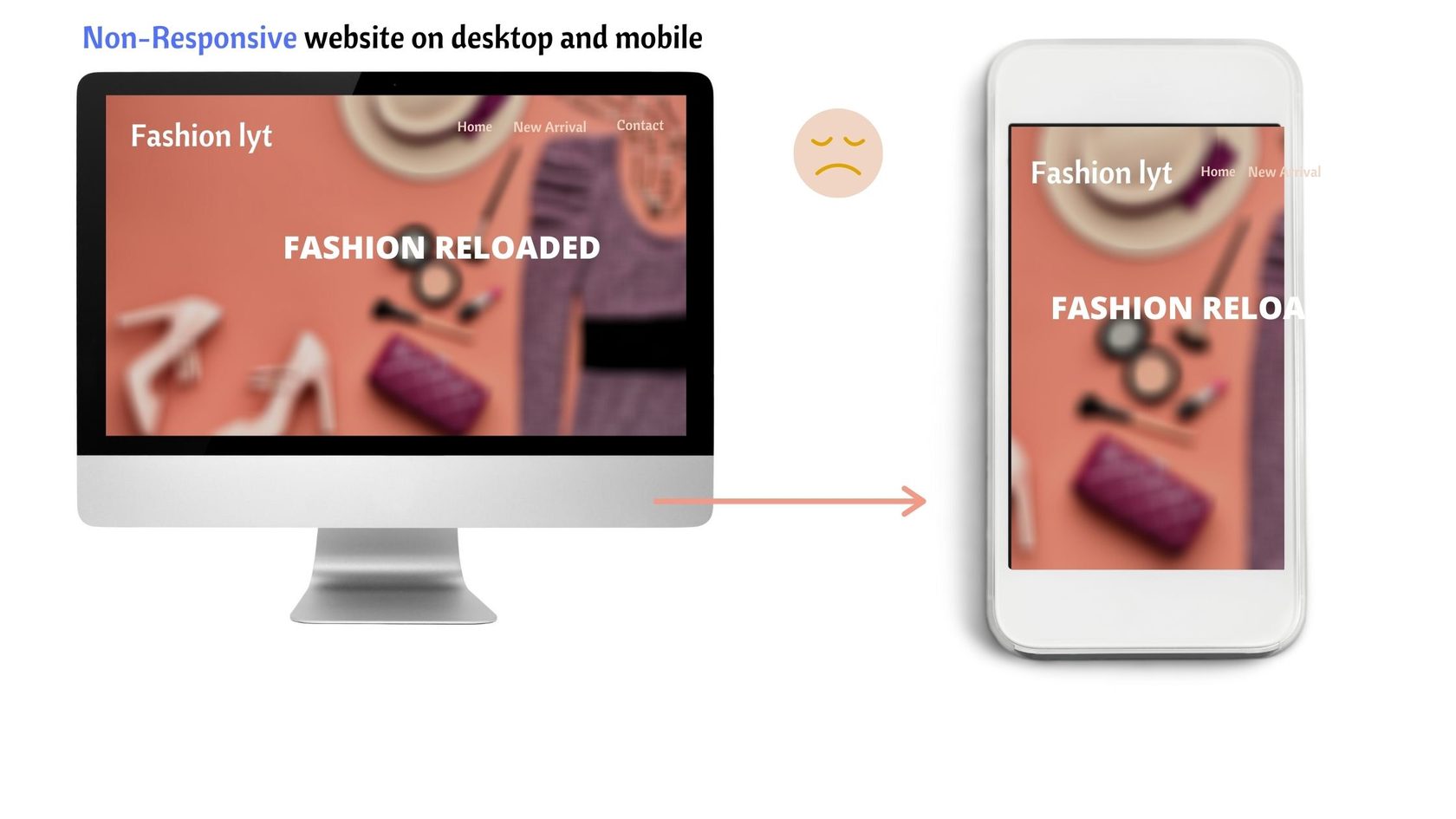 Pro-Tip
Use high-quality images on your website whenever possible. If you don't have your own images, sites like

Unsplash

,

Pixabay

,

offer free, high-quality stock images.


What if people don't buy the first time they visit your website.
3). Email Marketing
Chances are they might not come back again. What if you had a way to get in touch with them? That would encourage them to return to your site and eventually do business with you. This is why you'll want to collect email addresses from the site visitors. You can do this by adding sign-up forms to your website. In addition to using your website, you should also think about collecting emails in person and in print.

Offer something of value to visitors in exchange for their email addresses — like a great offer, exclusive content, freebies or a way to show support — to get more people joining your list. Once you have someone's email address, you're able to reach out on a consistent basis to encourage them to do business with you by sharing a combination of helpful and promotional messages for your products and services. Email marketing and automation is covered in one of our courses don't forget to

sign up.


4). Listings and review sites:
Facebook Page
Google my business listing
Yelp Pages
Pro Tip
Make sure all information is correct and up to date across all sites. The last thing you want is for someone to find incorrect information as it could cause you to lose business.


5). Create content:
Content is what people search for, consume, and share online. If your content is relevant and aligns to what your people are searching for, you'll have more people finding you and sharing your content. You'll also make more connections for your business and reach more people, who will buy from you.

Good content helps search engines like Google find your business which can result in free traffic to your website. In as much as you may need to work on your search engine optimization(SEO) the most important thing is delivering relevant and meaningful content to the people you're trying to reach

For example is you work to drive traffic on your website a blog is great way of demonstrate your expertise by answering more specific questions for prospects and customers. You get the most benefit when your blog is connected directly to your website and not off on some other platform. Catch us up on our next course on content marketing we will be talking about the hows, whats and whys. .Dont be left out OPT IN here


Bringing it together
Get people to your site and start your first engagement
Provide positive experience , make sure you answer your prospects or customers questions ,engaging with them and become helpful
When they feel good about your business invite them to stay by offering them an opportunity to connect with you to build trust this could be either connecting on social media or inviting them to join your email list.
When they start engaging with you on a regular basis and they have liked what you offer ,it is an opportunity to create repeat and royal customers and get more referrals. This engagement is at the heart of the relationship between a brand and its customers. Simply, engagement creates more awareness for your business and brings more people to your door.


SUMMARY
Create your website as a resource.
Use other channels like social media to drive people to your website.
Capture email addresses and engage to drive new and repeat business.
Be there when people go looking.
Be helpful by providing answers to their questions.
Engage more
PRO-TIP
Don't focus on Likes, followers, shares, opens, and clicks only these are vanity metrics to determine success. Pay attention to the things that are meaningful for your business and the conversion you are making from every interaction

Review the following information. If you answer "no" on any of these items, a AMAP marketing advisor can support you to ensure you are on the the right direction.


Does your business have an online presence?
Do you have a responsive website?
Do you have a domain name?
Do you have a way to capture email address?
Are you offering something of value?
Do you have at least an active social media for your business?
Have you identified the listings and review sites important for your business? i.e Google my business or Yelp or any other sites?
Do you have a way to easily create content on your website such as a blog?

Reach out

[email protected]



Abetec Market Place is an online business and marketing platform built to support small business ,start-ups ,creative freelancers to get their businesses online without hustle .Our team of experienced Creatives, Marketers, business mentors is there for every client, every step of the way, offering real-time business & marketing advice on the phone, through email or online anytime you get stuck.